At Padgett we are the Small Biz Pros… we provide a unique combination of business services to help small business owners succeed.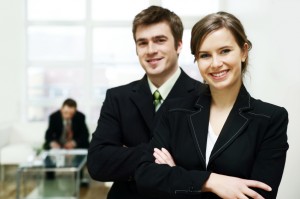 Specializing in Calgary Accounting Services we cater to the individual needs of small business owners. By way of personal relationships and efficient service, we provide peace of mind to help our clients, allowing them to focus on growth.
Through PADGETT BUSINESS SERVICES, we offer small business advice and consultation, tax preparation, government compliance, financial reporting, complete payroll services, and other services important to small businesses. By offering trusted advice and integral services to our clients, they are able to free themselves from the tasks, paperwork, and details that often bog down business. Our consultation and services allows our clients to focus on what they do best – running their businesses!
Chad Fehr, CMA Biography
I've always enjoyed the rural lifestyle spending my time in several rural communities in Saskatchewan, ten years in the Northwest Territories, and currently just west of Calgary in Redwood Meadows. My Bachelor of Commerce with double majors in accounting and operations management allowed me to pursue analytical positions in my early years in big business crossing the accounting, information technology and material management disciplines. I also pursued and received dual designations as a Certified Management Accountant and Certified Production and Inventory Manager.
Never being one to back away from a challenge I entered the public sector and moved to the Northwest Territories becoming a CFO for a government agency later accepting a similar position with a new health authority. Shortly thereafter I accepted the position of CEO with the same health authority and spent the next seven years developing a fledgling organization into strong, healthy and focussed business entity. The single constant across any sector, industry and no matter the size of operation, is that it is people that determine success.
My career success is the result of hard work, constant learning and forming strong business relationships with people that make decisions; helping the people around me make better decisions helps me become more successful too. As the owner of Padgett Business Services I get the opportunity to work with many small business owners on a daily basis and be part of success on a whole new level.
Padgett Business Services
Calgary Accounting Services for Small Businesses
403-949-7795